2018-2019
Results
Mens 2nd XI
East Division 1
Fixture
Result
Score
Scorers
POTM
Oct 20 vs Sudbury 1
Oct
20
Sudbury 1
  A  
  [L]  
(A)  L
L

L  

1-5
Ben Withers
Tom Bailey
Oct 13 vs Old Southendian 1    
Oct
13
Old Southendian 1    
  H  
  [L]  
(H)  L
L

L  

1-2
Jeremy Elliott
Harry Gill
Oct 06 vs Potters Bar 1    
Oct
06
Potters Bar 1    
  H  
  [L]  
(H)  L
L

L  

0-2
Ben Millett
Sep 29 vs Broxbourne 1
Sep
29
Broxbourne 1
  A  
  [L]  
(A)  L
L

L  

3-6
Sam Bingham,Tom Hindle,Clive Crichton
Richard Silvester
Sep 22 vs Cambridge City 3    
Sep
22
Cambridge City 3    
  H  
  [L]  
(H)  L
W

W  

3-0
Harry Gill,Cameron Cooke,Cameron Cooke
Cameron Cooke
Sep 15 vs Norwich Dragons
Sep
15
Norwich Dragons
  H  
  [F]  
(H)  F
C

C  

C-C
Sep 08 vs Harleston 2 / 3
Sep
08
Harleston 2 / 3
  H  
  [F]  
(H)  F
D

D  

1-1
Dan Cheesman
Sam Bingham
Sep 01 vs Norwich City 3/4
Sep
01
Norwich City 3/4
  H  
  [F]  
(H)  F
C

C  

C-C
 

L (1-2)  

   13/10/2018 - M2
   vs Old Southendian 1     (H / L)


CITY HARD DONE BY IN A CLOSE FOUGHT GAME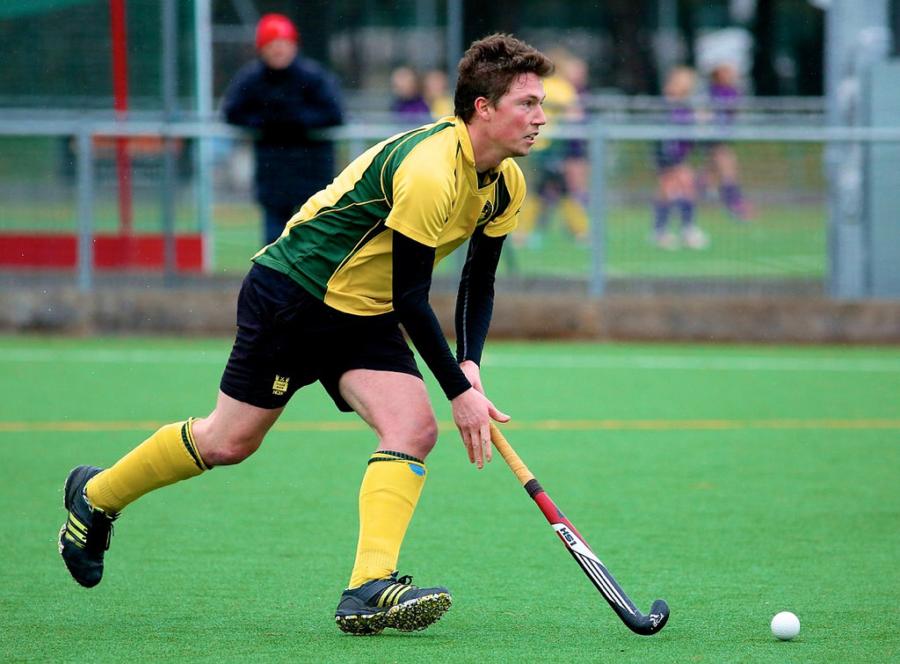 MENS 2ND XI - 13/10/2018 VS OLD SOUTHENDIAN 1     (H)

TEAM: Mens 2nd XI
DATE: 13/10/2018
FIXTURE: Mens 2nd XI VS 13/10/2018
HEADLINE: City hard done by in a close fought game
LEAGUE: EAST DIVISION 1
VENUE: TRF
RESULT: 1-2 Loss

REPORT:
City hosted Old Southendians on a beautiful autumnal day at Taverham. The game was delayed however by the away team struggling to get their team to the pitch on time.
With that in mind City started poorly and within the space of a minute they conceded a very sloppy goal. Poor marking and bad communication saw the ball tapped in over the line after millet had made the initial save. 1-0 to the visitors.
City responded well with an excellent 10 minute spell that saw them create 3 good chances, a better final ball or first touch could have levelled the game.

City went into half time trailing the visiting side but with plenty of positives to take from the first half. A tweak in personnel and some words of wisdom from the first half's best player (according to the opposition) Hindle meant city started on the front foot. The first 15 ebbed and flowed and again City had their chances. The clearest coming from Richard Green who's pass come shot ended up wide of the post. Obviously this wasn't his fault though as he was using an unfamiliar wand as he'd forgotten to bring his own to the game.
City then deservedly found an equaliser, A precise drag flick from Elliott to bring the sides level. 1-1
The game then became a bit frantic with both teams and both umpires getting a bit hot under the collar. A heavy handed tackle on Elliott provoked a bad reaction that saw both players take a trip off the pitch for a rest. A poor display of discipline saw Hindle take a breather and then later a bad challenge by Gill also saw him take a break in the sin bin.
All this however was nothing compared to the controversy that followed. The visitors scored the winner with a very dubious decision. The ball was areal'd to the top of the City D for a forward to run on to with Millet the only player between the ball and the City goal. The two players arrived simultaneously at the ball and the opposing player hung out a stick to score a well taken goal. Was this not a free hit to City? Well in short yes but unfortunately this was only found out when chatting to the official after the game. City went 2-1 down.
City had a last minute short corner to try and get a deserved equaliser but the routine let them down and they ended the game with nothing. Despite Crichton emptying a whole water bottle over the dry sticky pitch.
City left the pitch feeling gutted and as though they deserved something from the game but another industrious performance wasn't enough this time.

MOTM – Harry gill for his engine like performance
TYFC – The best player on the day (according to the opposition) Hindle



 

L (0-2)  

   06/10/2018 - M2
   vs Potters Bar 1     (H / L)


CITY UNDONE BY WELL-DRILLED POTTERS BAR SIDE
MENS 2ND XI - 06/10/2018 VS POTTERS BAR 1     (H)

TEAM: Mens 2nd XI
DATE: 06/10/2018
FIXTURE: Mens 2nd XI VS 06/10/2018
HEADLINE: City undone by well-drilled Potters Bar side
LEAGUE: EAST DIVISION 1
VENUE: Taverham
RESULT: 2-0 loss

REPORT:
On a wet (but not so windy) day at Taverham, City faced a Potters Bar side which none of us had played before; although we had been told that they knew how to defend a lead very well. Don't concede first then…
City started under pressure from the start, as Potters Bar played a very high press which pegged us back into our own half. They were the better of the two teams, having a number of early chances which tested the strength of our defence, but the pairing of Pallister and Crichton stood firm. However, the deadlock was eventually broken by Potters Bar midway through the first half, as a ball across the City D from the right was put in at the back post, (despite a clear obstruction in the process). City started to push upfield and had a couple of half-chances, but no clear-cut opportunities. We went in at half-time 1-0 down knowing we needed to push upfield and really stretch their defence, as all we were seeing from our 16s was "a wall of black shirts."
Second half was much the same, until the arrival of super-sub Hindle. Moving around swiftly across their 23, he was the recipient of some excellent through-balls which began to stretch their defence, something that both last week's and today's visitors had been very good at doing to us. After having a fairly even 10 minutes of play; Potters Bar sent a long ball in, which somehow crept over the line for 2-0. Once again we came under increasing pressure and a couple of decent saves from Millett kept the score as it was, even after Rich received a green card. City pushed forward in the final few minutes, but never really tested their keeper and the game finished 2-0.
A tough game against another well-drilled London side, showing us we have to play the game smart. However, the effort from some of the players today was admirable in horrid conditions.


 

L (3-6)  

   29/09/2018 - M2
   vs Broxbourne 1 (A / L)


DECEPTIVELY QUICK FOR AN OLD GUY
MENS 2ND XI - 29/09/2018 VS BROXBOURNE 1 (A)

TEAM: Mens 2nd XI
DATE: 29/09/2018
FIXTURE: Mens 2nd XI VS 29/09/2018
HEADLINE: Deceptively quick for an old guy
LEAGUE: EAST DIVISION 1
VENUE: Broxbourne
RESULT: lost 6-3

REPORT: Newly promoted City 2's travelled to Broxbourne with the bare 11 for the Div one clash against an established Broxbourne side.
The very picturesque surroundings & pitch seemed to calm City's nerves.
They started with good shape & well organised formation.
Some great great distribution from the back from left & right halves Bailey & Fletcher. The pairing of Bingham & Fretwell interchanging well. With the influential Hindle mixing it well with the opposition.
City broke with the usual Zig zag run of Cheesman from deep, before being fouled for a short corner.
A Sam Bingham deflected strike puts city 1-0 up. City looked comfortable with the ever dependable Pallister & Crichton coping with any pressure applied by Broxbourne.
Unfortunately City concede a short corner & Broxbourne capitalise to make it 1-1.
City break from the right with a ball from Fletcher to the ever agile & deceptively quick Silvester who powers his way to the byline before cutting the ball back to the P-spot which hits a Broxbourne foot. Short corner given, a well worked short corner with a deflected strike from Hindle. City 2-1 up!
Ben Millet in the City goal is tested on a number of occasions but with feline like reactions keeps City in the game.
Broxbourne push forward in numbers to draw level 2-2 just before halftime.
The 2nd half see's a different Broxbourne team pressing higher & with greater numbers than before.
Silvester & Cheeseman with some energetic & purposeful runs stretch Broxbourne. Fretwell & Bingham interchanging well. With Broxbourne making the most of their subs using the fresh legs available. Millet has to be on top form to make several successive saves. Unfortunately Broxbourne find a way through & take the lead 3-2 City are pinned back. The fresh legs of Broxbourne are starting to show 4-2 another goal shortly after 5-2. City gain a short corner. Another well worked corner results in a scramble,Crichton is first to react tucking the ball away to make it 5-3. Broxbourne make it 6-3 which slightly flatters their performance. City hold their heads up high in the knowledge that with a full squad & at home.
The return fixture should cherish all 3 points!


 

W (3-0)  

   22/09/2018 - M2
   vs Cambridge City 3     (H / L)


COOKE JNR IS DEFINITELY THE BEST COOKE
MENS 2ND XI - 22/09/2018 VS CAMBRIDGE CITY 3     (H)

TEAM: Mens 2nd XI
DATE: 22/09/2018
FIXTURE: Mens 2nd XI VS 22/09/2018
HEADLINE: Cooke Jnr is definitely the best Cooke
LEAGUE: EAST DIVISION 1
VENUE: TRF
RESULT: 3-0 Win

REPORT:
On Saturday the newly promoted 2nd team played Cambridge City 3rd. The game started very well with Cameron Cooke missing and early chance in the game, however he redeemed himself by passing a through ball to Harry Gill to deflect the ball into the back of the net for the games opener.
At the other end of the pitch Eddie Darley made a fantastic save to keep the score 1-0 at half time.

In the second-half Cambridge city looked very determined to score a goal, however there was heroic defending from Scott, Crichton and Pallister. After a shaky few minutes Norwich started to play how they played in the first half.
After a well worked move from the back 'moving the ball into midfield' Harry Paterson Passed the ball to a waiting Cameron ready to score a goal (which obviously happened) 2-0. Soon after this. Cambridge heads went down, and Norwich took advantage of this by scoring the third goal by Cameron,3-0. All In all it was a fantastic match for the 2nd team to get there first win in a new league.

 

D (1-1)  

   08/09/2018 - M2
   vs Harleston 2 / 3 (H / F)


CITY SETTLE FOR DRAW IN HARD FOUGHT FRIENDLY AGAINST HARLESTON.
MENS 2ND XI - 08/09/2018 VS HARLESTON 2 / 3 (H)

TEAM: Mens 2nd XI
DATE: 08/09/2018
FIXTURE: Mens 2nd XI VS 08/09/2018
HEADLINE: City settle for draw in hard fought friendly against Harleston.
LEAGUE: EAST DIVISION 1
VENUE: Taverham H20
RESULT: 1-1

REPORT: City welcomed Harleston 2/3 to the Taverham H20 this week in a pre-season friendly.

The game begun and City started well applying early pressure in the opening minutes of the game. A few early short corners for City brought chances but City were unable to capitalise. City continued to move the ball around well. Fast transfers around the back four led to city opening up spaces in wide areas and allowed city to run around the back of the Harleston defence. Stuart Wardle notably using his rapid pace to get in behind and create more chances which City were unable to put away. As the half drew to a close, Harleston had a few chances on the counter, as City began to tire, but City managed to hold out. Tom Cooke a welcomed addition to the back four ,due to the 1's not having a game, made some crucial tackles preventing Harleston getting on the score sheet.

Half time 0-0

City started the second half not quite firing on all cylinders. The extra legs Harleston had brought to the game were wearing City down. After a dominant 10 minutes for Harleston they finally opened the scoring. Ben Millett made some outstanding saves in the City net preventing the opposition from increasing their lead. It wasn't till later on in the second half that City began moving the ball around nicely once more. Dan Cheesman found space in the D and finished well putting City back in the game. The closing 5 minutes were end to end, with neither side managing to grab a late goal to seal the game.

Full time 1-1

POTM: Sam Bingham
TYFC: Stuart Wardle (for losing his temper and trying to perform a move he looked to have learnt in a martial arts class, on an opposition player)