2017-2018
Results
Recent Results
17 Feb 2018 / 23 Feb 2018
Fixture
Result
Score
Scorers
POTM
L1
Feb 17 vs Bedford 2
Feb
17
Bedford 2
  A  
  [L]  
(A)  [L]
D

D  

1-1
Krystal Bishop
Micayla Tootill
L3
Feb 17 vs Dereham 3
Feb
17
Dereham 3
  A  
  [L]  
(A)  [L]
W

W  

4-0
Olivia Greenway,Emily Greenway,Holly Robinson,Holly Robinson
Jennifer Stanghan
L4
Feb 17 vs Norwich Dragons 4
Feb
17
Norwich Dragons 4
  A  
  [L]  
(A)  [L]
L

L  

0-3
Hannah Sangar
M1
Feb 17 vs Havering
Feb
17
Havering
  H  
  [L]  
(H)  [L]
W

W  

2-1
Cameron Cooke,Jeremy Elliott
Jeremy Elliott
M3
Feb 17 vs UEA 2/3
Feb
17
UEA 2/3
  H  
  [F]  
(H)  [F]
W

W  

6-1
Lloyd Sayer,Rees Leonard,Richard Silvester,Mark Fletcher,Richard Silvester,Richard Silvester
Charlie Jones
M5
Feb 17 vs Felixstowe 2
Feb
17
Felixstowe 2
  A  
  [L]  
(A)  [L]
D

D  

3-3
Joe Holden,Jack Luther,Jack Luther
James Hughes
M6
Feb 17 vs Norfolk Nomads 2
Feb
17
Norfolk Nomads 2
  A  
  [L]  
(A)  [L]
W

W  

4-0
David White,Dave Woodward,David Kidner,David Kidner
Simon Deakin
MC
Feb 18 vs Lindum U18B
Feb
18
Lindum U18B
  A  
  [EH U18 R5]  
(A)  [EH U18 R5]
C

C  

C-C
MC
Feb 18 vs Harleston Magpies U14B
Feb
18
Harleston Magpies U14B
  A  
  [EH U14 R5]  
(A)  [EH U14 R5]
L

L  

1-4
Rafe Lochore
Richard Mann
MX
Feb 18 vs Felixstowe Mixed
Feb
18
Felixstowe Mixed
  A  
  [EH MX+3]  
(A)  [EH MX+3]
W

W  

9-0
Olivia Williams,Stuart Wardle,Louis Preston,Stuart Wardle,Felicity Williams,Micayla Tootill,Stuart Wardle,Matthew Brine,Stuart Wardle
Stuart Wardle
 

D (1-1)  

   17/02/2018 - L1
   vs Bedford 2 (A / L)


MISSED OPPORTUNITIES PREVENT CITY PUTTING BEDFORD TO BED!
LADIES 1ST XI - 17/02/2018 VS BEDFORD 2 (A)

TEAM: Ladies 1st XI
DATE: 17/02/2018
FIXTURE: Ladies 1st XI VS 17/02/2018
HEADLINE: Missed opportunities prevent city putting Bedford to bed!
LEAGUE: EAST DIVISION 1 NORTH
VENUE: Bedford HC
RESULT: 1-1

REPORT:
City in good spirits after a double win last week and descent weather finally (no snow or rain). City knew this would be a challenging match due to both teams battling for second place in the league. City started brightly not only in their hockey skills but in their new sunflower yellow playing shirts (thank you club and sponsors).

First 10 minutes were pretty even with both teams sharing position and opportunities in the D. City were confident in transferring the ball around the back between Danni, fongy, Harriet and flic in order to create spaces up the wings. This lead to accurate passing by the midfield of Ange, Jo, Alice and Abbie up to Bedford's 23, but unfortunately couldn't find the final ball to the forwards in the D.
All in all the first half was pretty average in comparison to previous weeks. Half time 0-0.

After a slow first half and a kick up the arse team talk by Pies, city knew they had to step up a gear if they wanted to win this match.

City started the second half much better than they finished the first, defending and attacking as a unit.

This lead to only their third short corner of the match. City decided to keep things simple with a straight strike by krystal at the top of the D. Krystal did not disappoint with an unstoppable shot into the left bottom corner. City 1-0.

Bedford stepped up a gear. Short corner straight after our goal. A well worked routine Bedford which resulted in another short corner which subsequently saved off the line by Micayla. After some questionable decisions going against city, lead to two city players evening green carded. Leading to Bedford taking this opportunity and scoring on their umpteenth short corner.

With the clock ticking down both teams pressed for a winner and the game become very physical. The forward line of krystal , Emily, Oli and Ellie used their skill and pace to produce several opportunities but were unable to convert successfully.

In the dying minutes 'Micayla was possessed by lucifer himself' (Bishop, 2018) intercepted a ball then bypassed several players and entered the D. However unluckily miss-hit her shot on goal.
Whistle finally blew after an intense and physical match with both teams taking a point.

Excellent work rate throughout the whole team but a special shout out to Abbie for playing excellent hockey in a new midfield role and to the defence and goalie summer for putting their bodies on the line (e.g. definitely fongy) throughout the match.

Final score 1-1. POTM Micayla Tootill
Match report co-written by Tootill and Bishop.

 

W (4-0)  

   17/02/2018 - L3
   vs Dereham 3 (A / L)


THIRD TIME'S A CHARM
LADIES 3RD XI - 17/02/2018 VS DEREHAM 3 (A)

TEAM: Ladies 3rd XI
DATE: 17/02/2018
FIXTURE: Ladies 3rd XI VS 17/02/2018
HEADLINE: Third time's a charm
LEAGUE: NORFOLK PREMIER DIVISION
LEAGUE SPONSORS: EMPRESA LIMITED
VENUE: Dereham
RESULT: Dereham 0 - 4 City (win)

REPORT:
On the third attempt at playing the fixture, the sun was shining as NCHC ladies 3s journeyed to Dereham.

City started strong and were keeping possession well, with plenty of positive attacking play. Liv Greenway then opened the scoring when Ellyn Roberts crossed the ball into the D, where Liv was waiting to deflect it into the goal from the left post.

Sister, Emily Greenway was next to find the goal when Sophia Basset crossed the ball from the right and Emily was able to reverse sweep the ball past the keeper.

Dereham were working hard to break through city's midfield, and did have a couple of chances, which were skillfully kept out by goal keeper Milly Hyatt.

City went into the 2nd half 0-2 up, and kept the momentum going, with some good passing round the back between Fiona Spencer, Kim Lusher and Kathy Sinnamon. The midfield continued to distribute the ball up to the forward line, with Jenny Brine and player of the match Jenni Stanghan linking up well on the left hand side.

Grace Kidner was working hard on the right, and was able to put a strong pass in to the D to Sophia Basset, who swept the ball to the left post where Holly Totten was waiting to ensure the ball went over the line.

Dereham looked dangerous on the break and were unlucky not to score when Emily Spencer appeared from nowhere to clear the ball off the goal line. City kept up their pace and work rate throughout the second half and were rewarded again with another goal from Holly Totten before the final whistle blew.

 

W (2-1)  

   17/02/2018 - M1
   vs Havering (H / L)


LAST GASP ELLIOTT TOMAHAWK SECURES THREE POINTS FOR CITY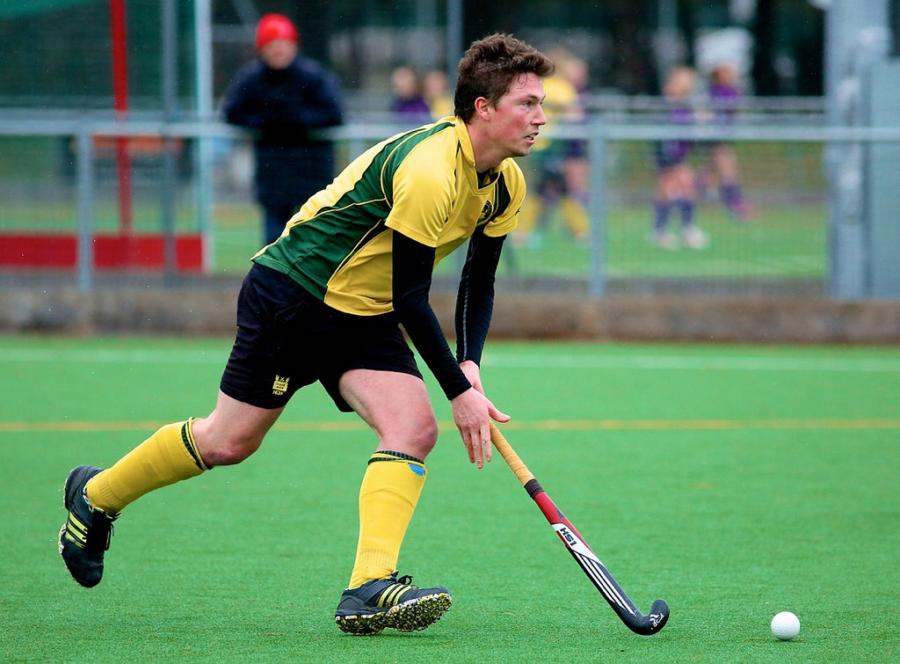 MENS 1ST XI - 17/02/2018 VS HAVERING (H)

TEAM: Mens 1st XI
DATE: 17/02/2018
FIXTURE: Mens 1st XI VS 17/02/2018
HEADLINE: Last gasp Elliott tomahawk secures three points for City
LEAGUE: EAST PREMIER DIVISION B
VENUE: TRF
RESULT: 2-1

REPORT:
A sunny Saturday brought the arrival of havering to Norfolk's shores. The instructions were clear from the boss, the season and more importantly promotion was firmly in our own hands and ours to lose. With conditions perfect for a high tempo game and the bench full with returning youngsters on their half term, city went to work on hopefully another win post Christmas. The first attack of the game gave Marchant a fantastic opportunity with the goal beckoning however he put the resulting shot narrowly wide. Continued pressure from city was bringing about a plethora of chances however the deadlock remained as half time came and went.

The second half brought with it much of he same as continued pressure from city resulted in a string of short corners. Through some rather lucky deflections. Dave 'one truth' Skinner's initial shot fell at he feet of Cameron Cooke who cooly slotted his shot past the onrushing keeper. 1-0. The match was largely controlled by city however Havering defended deep and continued to counter attack and were rewarded with a goal. 1-1. Persistent pressure now ensued from city as they pushed for the winner with many chances created and just lacking the final touch. Marchant dispossessed the Havering midfielder strongly in the final third and released a pass to Elliott who collected turned and unleashed a reverse shot which managed to find the smallest of gaps between the near post and the keepers right pad. 2-1. 2 minutes remained in the game and it was down to City to see out the dying seconds of the game which they achieved with relative ease. A well deserved win as the team continue to push for promotion. City welcome Wapping 2's next weekend and a trip to local rivals Dereham on Sunday sees a further 6 points to be had in a big weekend line up.

 

L (1-4)  

   18/02/2018 - MC
   vs Harleston Magpies U14B (A / EH U14 R5)


LOCAL RIVALS TAKE THE HONOURS
COLTS XI - 18/02/2018 VS HARLESTON MAGPIES U14B (A)

TEAM: Colts XI
DATE: 18/02/2018
FIXTURE: Colts XI VS 18/02/2018
HEADLINE: Local rivals take the honours
LEAGUE: EHA U14 Cup
VENUE: Magpies
RESULT: Magpies 4-1 City

After a few relatively easy cup games this was the top of the table clash for bragging rights as both teams qualified for the East Regional finals.

City started well with some excellent ball movement between the defence (Sam Hyatt and Archie Ward) and midfield (Henry Baker, Ethan Rushton, Harry Mackenzie, Jonty Black and Toby Pallister). Having looked good playing the passing possession game it was somewhat of a surprise when City almost seemed to panic with their good possession and had to endure a 10 minute spell of excellent defensive tackles followed by giving the ball back to their hosts. The defence held out courtesy of some good saves from Tommy Ringer in goal. The introduction of Rocco Iaccarino on City's left seemed to negate Magpies attacks down their right flank - a good, selfless display of doing a job for the team (sadly resulting in a reoccurrence of a heel injury which forced him out of the second half).

With the game ebbing and flowing City then started creating chances thanks to the midfield linking well with Richard Mann, Rafe Lochore and Freddie Paterson, Ethan and Oliver Millett up front. Magpies took the lead after about 25 minutes only for City to respond with a goal (Toby) that initially looked to have been awarded by the umpire only to be ruled out in almost the same blow of the whistle. 0-1 at half time.

The second half started in similar fashion with City moving the ball well and Magpies striking on the counter attack. The second goal was always going to be pivotal and it fell to the home side after a goal mouth melee involving multiple shots and multiple and crucial defensive tackles.
City nearly reduced the arrears from the restart when the home keeper was forced to make a string of saves. One excellent move down the right, Jack Whitlam to Richie, along the base line, slipped back to Jonty whose first time effort was well saved. With City pressing they were caught on the counter attack by the goal of the match. Not much the defence or the keeper could do!

Whilst it would have been easy for City's heads to drop they continued to fight to the very end and made it 3-1 thanks to a clinical Rafe strike. Then a string of saves denied Sam, Henry, Jonty, Richie, Rafe and Freddie (credit to Magpies keeper for some excellent if rather frustrating saves!). Again Magpies broke on the counter attack and extended their lead with five minutes to go. Still City fought and almost in a microcosm of the game, were awarded a final short corner on the stroke of full time which despite multiple attempts we just couldn't convert.

Final score 4-1 which felt a little flattering to the home side but nevertheless this was an excellent game played in the right spirit which kept the crowd on their feet to the very end.

Many of the City players had long periods during which they played particularly well (I was going to name then but happily realised that I'd be celebrating just about everyone). Overall my man of the match was Richie Mann.





<
>
Club Statistics