Latest News
NEWS ARTICLES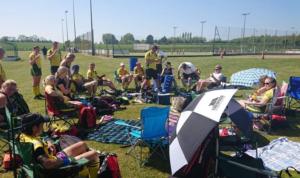 Club Members enjoy a successful hot weekend of Mixed and Club XI Hockey
8 May 2018
A number of members of NCHC took part and won trophies at the Mixed and Club XI tournaments that were held over the May Bank Holiday weekend at Harleston Magpies.
Mixed Cup Winners - The Norfolk Pies (a regular social side made up of NCHC members)
Mixed Cup Runners-Up - Norwich School (many junior NCHC members playing)
Mixed Cup Semi Finalists - Norwich City Mixed XI
Mixed Plate Winners - Lingys Legends (also made up of members from NCHC)
Mens Club XI Cup Winners - Norwich City (fielding players from almost all mens teams)
Womens Club XI Cup Semi Finalists - Norwich City (again with ladies representing almost every team)
So with fantastic record breaking weather conditions, many burnt faces, burnt V necks, arms and not forgetting burnt red knee caps, over 50 members of the club enjoyed a hockey packed weekend, winning numerous trophies along the way.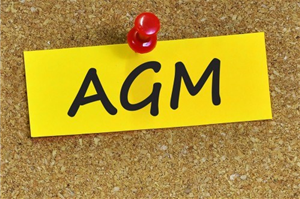 AGM - Wednesday 6th June @ TRF (7pm)
2 May 2018
Please note that the rearranged club's AGM is on Wednesday 6th June 2018. The AGM will start at 7pm and will be held at the clubhouse.
Fancy having your say on what's important to you in relation to the club. Then come along and join in the debate. There are still various vacancies available if you fancy volunteering some of your time to help in the running of the club and they are:
Ladies Fixture Secretary
Ladies Club Captain
Mens Club Captain
Welfare Officer and assistant
Fund-raising co-ordinator
Thank you for your understanding and look forward to seeing you on 6th June 2018.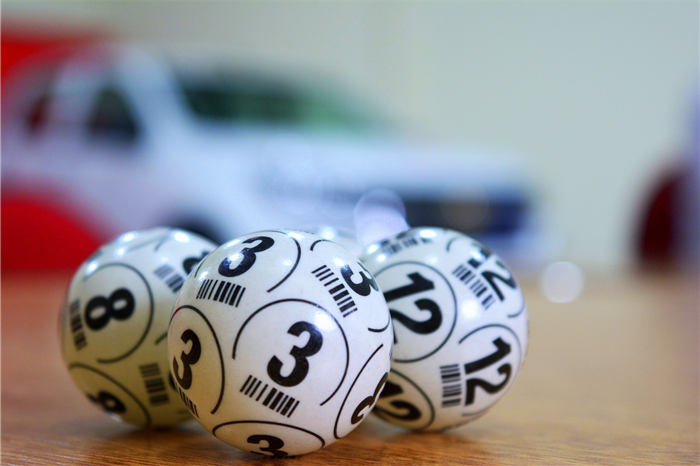 Congratulations to NCHC Lottery Winners for February and March 2018
29 Apr 2018
Congratulations to our FEBRUARY & MARCH 2018 winners of the NCHC Club and Ground Lottery, an event we have been running since the club was founded in 1990, raising invaluable funds for the club and more recently being used as part funding towards the relaying of the sand pitch.
FEBRUARY 2018
Winner: Matthew Brine
Runner-up: Stephen Humphrey
Third Place: Mark Brighton
MARCH 2018
Winner: Tom Ling
Runner up: John Barker
Third place: Maurice Davey
You can join the lottery for as little as £1.50 per ticket per month and stand the chance of winning any of our monthly and annual prizes, three prizes each draw and a major prize will now be drawn at our Annual Dinner Dance each year. To find out more check out our website page http://www.norwichcityhc.co.uk/lottery/ or contact lottery@norwichcityhc.co.uk for more details.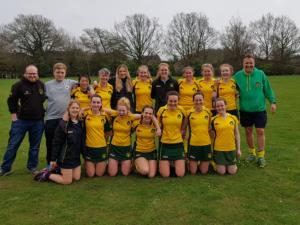 Thank you for the kit sponsorship support from our newly promoted "premier" Womens and Mens 1s teams
20 Apr 2018
What a 2017/2018 season it has been for the club in so many ways, one of which has been the achievement of both our Womens and Mens 1st XI squads getting themselves promoted back into the East Premier leagues.
This season we have seen both 1st teams wearing newly sponsored tracksuits and playing kit, something both squads would like to say a huge thank you for the support of some very kind sponsors.
Cambridge Pixel (Harriet Johnson)
Stonebridge HR (Helen Busfield)
TC Improvements (Tom Cox)
Recover Physio (Stuart Wardle)
Empresa Limited (Matthew Brine)
Thank you for your support.
NCHC Mens and Ladies 1st XI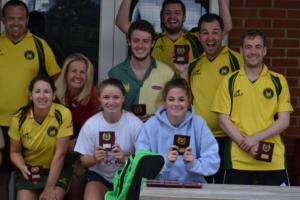 Our Club Day has been booked for SATURDAY 18th August
12 Apr 2018
A date for your diary is SATURDAY 18th August, it is a SATURDAY this year so that the party can continue from the hockey pitches into the bar afterwards.
Our Club Day is as always open to all members, families, friends and those just wanting to come along and enjoy the day. It is being run on Saturday 18th August at Taverham starting from 10am, and will as always be a mixed ability hockey festival, inviting all players of all abilities from our vets through to our developments (O13s) and from beginners right through to our first team players.
It will be a 10am meet and please bring a coloured/yellow and white shirt to wear during the day.
Teams are arranged through the website registration process so let us know that you intend to come along, our aim is to create balanced teams so nobody needs to feel like they aren't capable of playing in what is already a fun hockey event.
We will have the usual food on the BBQ and the bar will be open all day for drinks and snack.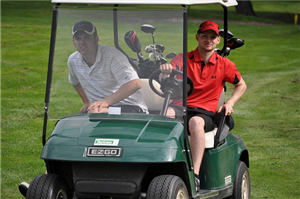 Annual Golf Day 2018 is on Friday 20th July at Barnham Broom
26 Mar 2018
This years Annual Golf Day has been booked with Barnham Broom, for Friday 20th July. The event is open to all members, family and friends and it takes the format of two rounds of golf (one being a pairs/team competition and the other an individual competition), there is bacon roll/coffee/tea on arrival, lunch and an evening meal. The price is £60 per player and numbers are strictly limited unfortunately due to restrictions on tee times. Book online now via our website at http://www.norwichcityhc.co.uk/golfday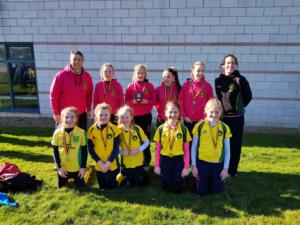 City U12 Girls off to East Region Championships in April
7 Mar 2018
City U12 girls qualify for East Region Finals as Runners Up in County Championships.
A positive start to the County Championships with a hard fought 2-0 win against Dragons and goals from Tilly Butterworth and Emily Hicks.
The team demonstrated wide, attacking play and created opportunities which boded well for their second game against Magpies who were not allowed into the game, with the girls closing them down quickly and distributing the ball early. A series of short corners led to a full stretch save by the Magpies keeper onto the post, quickly followed by an open play save. At no point was the City goal truly threatened and the coaches and crowd were very appreciative of the team's efforts.
Dereham proved to be the next barrier and they fought and fought all the way. The girls stuck to their principles and created chance after chance, finally seeing Livi Tighe putting a goal past the keeper for a 1-0 win.
The final game against Pelicans needed a gargantuan 11 goals to take the title and surpass Magpies. Chances went begging time after time until Rosie Wharton got things moving. Further goals were struck by Emily Hicks, two by Tilly Butterworth, including a majestic reverse stick shot that brought a gasp from the crowd and two from Loulou Ford.
The team consisted of Tilly Butterworth (Capt), Sophia Colman (GK), Daisy Clabburn, Lucy Walton, Holly Whayman, Loulou Ford, Emily Hicks, Rosie Wharton & Livi Tighe.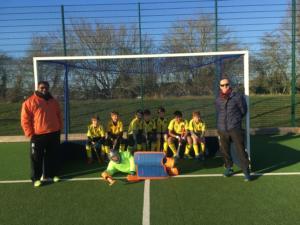 City U12 Boys Norfolk County Runners Up
7 Mar 2018
U12 Boys qualify for East Region Championships in April with good attitude on and off the pitch, as well as sportsmanship, determination and teamwork. Led by captain, Krishna Patel, a good start to the tournament with goals from Corey Rushton and Harry Ford to put City ahead against Magpies.
This was followed by a 7-0 win against Pelicans and lots of plaudits from opposition coaches. The third and final game against Dragons 1s was so nearly sewn up by City in the first five minutes but the tide turned, Dragons took their chance and City conceded a goal.
The last game against Dragons 2s was a 1-0 win to clinch Runner Up spot and a place at the Regional Finals. A happy, cohesive and enthusiastic team deserved to qualify. Congratulations.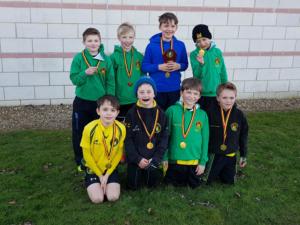 U10 Boys County Champions
7 Mar 2018
With three impressive attacking performances, City U10 Boys were crowned County Champions.
Creating numerous chances against Magpies, some good work from Maxwell Doncaster on the right led to James Mackenzie calmly putting City 1-0 up.
Against Dragons, City continued dominating possession and pressing forward. Harry Morgan won the ball in the midfield, drove forward and released Charlie Hutchinson who broke into the D and put City ahead. Their second was a Doncaster/Mackenzie repeat of the Magpies goal to finish 2-0.
Qualification to the Regionals was now assured, City maintained the attacking dominance in the third game, with a 6-0 victory over Pelicans. Goals were shared amongst Charlie Hutchinson, Milo Clabburn, Arthur Butterworth, James Mackenzie and Maxwell Doncaster.
Throughout the tournament, Kit Pallister was strong in defence with goalkeeper, Ollie Ford, on his toes and staying alert. A magnificent performance from the whole team.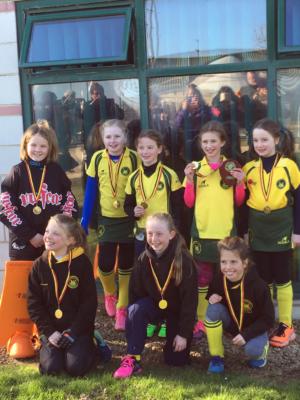 U10 Girls County Champions
7 Mar 2018
On Sunday 25th February, in bitterly cold weather, NCHC U10 Girls secured a place at the Regional Finals following a penalty flick shoot out against Harleston Magpies. Having drawn their first games 1-1 against Magpies and then Dragons with Lottie Hood scoring in both, the girls went on to beat hosts Pelicans 4-0 with goals from Hollie Blackham, Millie Power, India Fox and Chloe Holmes. In the penalty shoot out, City keeper Jessica Westbury saved all three flicks. Everyone in the team put on a fine performance and enjoyed the positive, vocal support of coaches and parents. Many congratulations.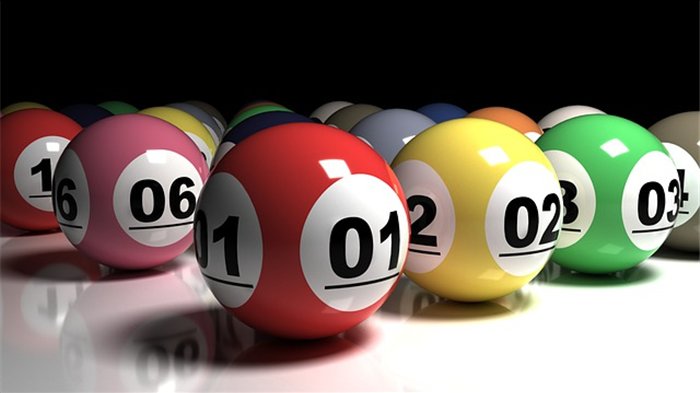 Congratulations to January lottery winners: A. Wardale, K. Paterson & P. Wright
26 Feb 2018
Congratulations to our January 2018 winners of the NCHC Club and Ground Lottery, an event we have been running since the club was founded in 1990, raising invaluable funds for the club and more recently being used as part funding towards the relaying of the sand pitch.
Winner: Ali Wardale
Runner-up: Karen Paterson
Third Place: Peter Wright
We have recently revised the prizes on offer so it is now dependent upon the number of entries. That means the more people who join, the bigger the prizes up for grabs. We even do a special live draw at the Annual Dinner Dance with £100 on offer as first prize!
You can join the lottery for as little as £1.50 per ticket per month or 4 tickets for £5! You can even set up a direct debit via the Lottery page on the Club website - it only takes 2 minutes and is super easy!
Check out our website page http://www.norwichcityhc.co.uk/lottery/ to sign up, or contact lottery@norwichcityhc.co.uk for more details.

Good luck in the next rounds to our teams still in the England Hockey Club Championships
16 Feb 2018
This weekend the U18 GIRLS are off to Saffron Walden to hopefully find themselves into the quarter finals, the U18 BOYS have been given a walkover to Lindum and are now into the quarter finals.
The MIXED team are also off to Felixstowe this weekend (18/02) in the second round of the Mixed Cup, hoping to repeat their road to the finals from a few years back now.
Our LADIES 1s are into the quarter finals and have drawn Lindum at home on 18/03, likely to be a 1pm start at TRF for those that want to come and support them.
The MENS O40s are also into the quarter finals and are travelling away to Witham to see if they can repeat their finalists status from last season and hopefully experience another day out at Lee Valley.
Our U14 and U16 BOYS and GIRLS are also still going strong with deciding games over the next few weekends to see whether they progress to the regional finals and hopefully a chance to go onto the national finals. The BOYS and GIRLS U14s and U16s have both had previous experience and success at both regionals and nationals levels so fingers crossed they finish their group rounds high up in the respective leagues.
Good luck to all of those players, coaches, managers and parents involved!!!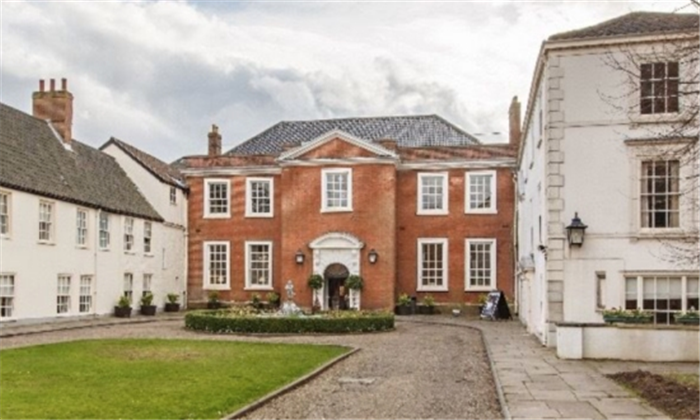 Annual Dinner Dance 2018 at Norwich City Football Club on Saturday 19th May 2018
9 Feb 2018
The club's Annual Dinner and Dance has now been booked and will be held on Saturday 19th May 2018 at Norwich City Football Club, Top of the Terrace, Carrow Road (7.00pm).
Ticket Prices - £39 adults, £36 juniors/U18s
This includes a three course meal with coffee and mints, disco, club presentations, raffle and much much more!!)
Arrival - 7.00pm with the meal starting promptly at 7.30pm
Payment can be made via the club's website, using PayPal or by cheque or by cash to either Ellie Brine or to her via your captain.
Ordering tickets, for yourself or a group of people, plus selection of menu choices is now available via our website (http://www.norwichcityhc.co.uk/dinnerdance).
If you want to know more or to arrange a group booking then please drop an email to dinnerdance@norwichcityhc.co.uk
---
You can send any News articles you wish to have published here by sending an email to news@norwichcityhc.co.uk